The best recipe for Chocolate Peanut Butter Ice Cream! This is some of the best ice cream I ever had in my life!
We got a ice cream machine a few weeks ago and it's changed our lives.
Having a ice cream machine is a great idea. And by great idea I mean a deliciously bad idea. Its like you can make ice cream whenever you want. Which means if you happen to keep all the supplies on hand you can eat ice cream every single day. Delicious, totally. Dangerous, totally.
But I like to live on the wild side… when it comes to ice cream. I live so wild that I checked out 2 ice cream recipe cookbooks from the library and I got a 10 cent fee because one was a day late back. See. I'm a wild child.
This ice cream I'm about to show you is major woah. I'm totally serious in that I think it might be some of the best ice cream I ever had in my life. It has the most creamy peanut butter taste. It's so rich with flavor. It will melt in your mouth. It's magic. Totally magic.
Your expression will be happiness on that first spoonful. You will look like Goblin when he's getting his cheeks rubbed. You will be that happy.

Yup, you will totally fall in love with this ice cream. And you're totally going to go back for seconds.
So with the weekend coming up and the Summer here, give this ice cream a shot!
Enjoy!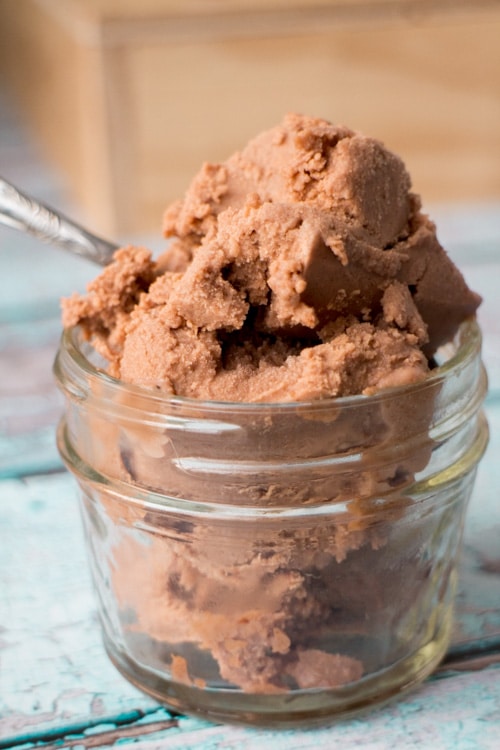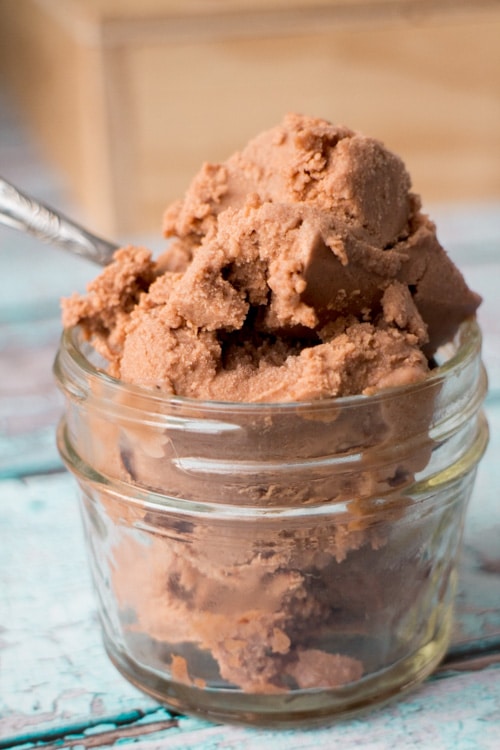 You can use regular sugar for this recipe but I'd like to introduce you to Zulka which is a line of unrefined, Non-GMO Project Verified cane sugar. I've been using this sugar from anything from this ice cream to brownies to even a little bit in my morning tea. It tastes delicious and I love that it comes straight from freshly-harvested sugar cane (fresh fresh fresh!). I describe the taste as pure as it tastes natural and rich. If you can find Zulka in your local grocery I'd recommend you give it a shot and try it. I think you'll really like it for your sweet recipes!
Peanut Butter Ice Cream
2014-07-25 04:07:45
Ingredients
1 cup chocolate peanut butter (I use Dark Chocolate Dreams from Peanut Butter & Co)
3/4 cup sugar
1 1/4 cup half and half
2 cups heavy cream
1 1/2 teaspoon vanilla extract
Instructions
In a bowl using a hand mixer combine peanut and sugar until smooth.
Add half and half, heavy creamy and vanilla and mix until everything is combined.
Turn your ice cream machine on and pour the mixture into the freezer bowl.
Let the ice cream mix until thickened, about 25 minutes.
Serve immediately. If you prefer to have a firmer consistency then transfer the ice cream to a container and place in freezer for 2 hours.
Enjoy!
Brooklyn Farm Girl http://brooklynfarmgirl.com/