Homemade 15 MINUTE Strawberry Peach Jam recipe that makes a small batch 8 oz jar without pectin! This healthy, easy recipe is a low sugar jam made with honey that makes a perfect jam for toast, dessert and more. I love canning this recipe too!
Today we are making Strawberry Peach Jam. I am a lunatic in never letting fruits or vegetables go to waste, I will find something to do with them always. I had a peach that had a short life span but you better believe it – this peach was not going to waste! So instead of making my usual strawberry jam, I decided to give it a peach twist! The outcome is delicious! And the smell! It smells like Summer!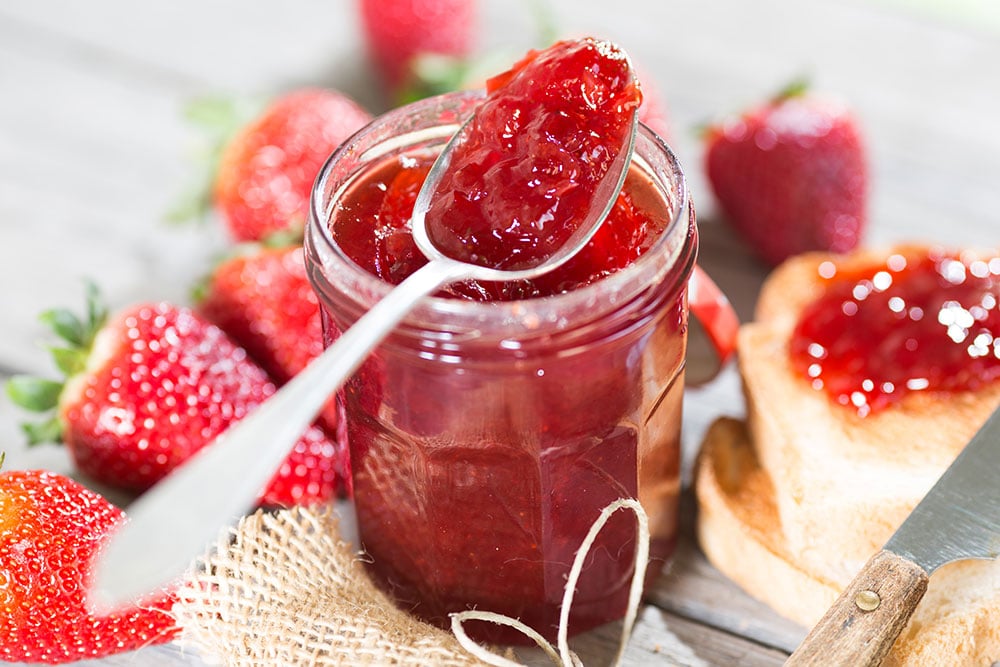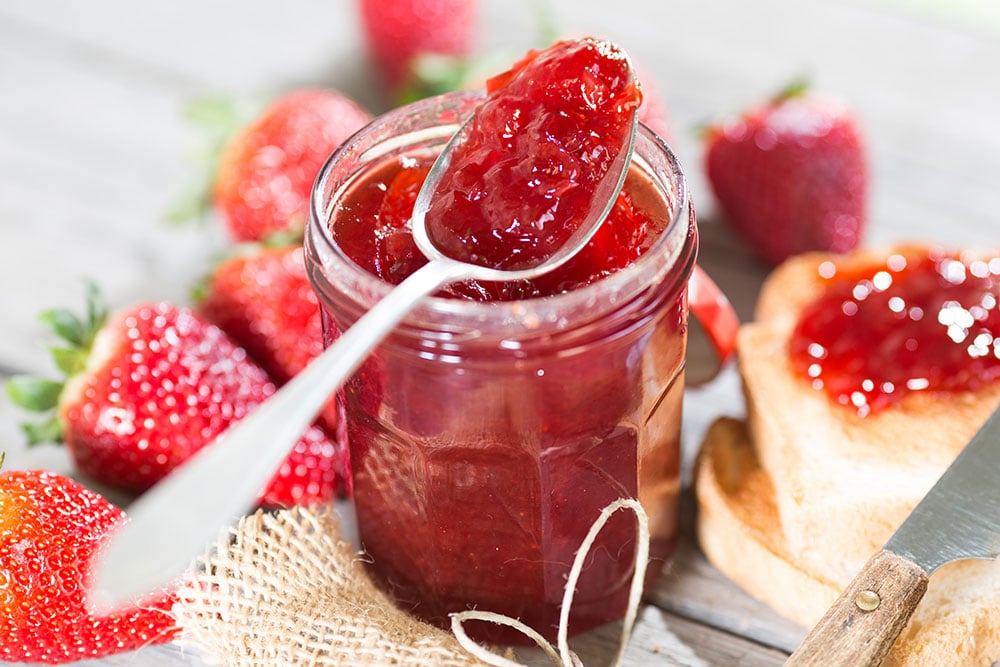 My favorite jam recipes are quick. I don't like hanging out over the stove for 2 hours stirring jam in the Summer. This recipe is quick and is ready in 15 minutes including preparing and cooking. This 15 Minute Strawberry Peach Jam makes 8 oz of jam. Eat all of it. Give some to a friend. Eat all of it. Eat all of it. Eat all of it. Enjoy!
If you like this recipe, you'll love my 1 Pint Blueberry Jam. For more strawberry recipes, click here.
15 Minute Strawberry Peach Jam
2013-09-13 00:38:27
Ingredients
2 cups strawberries - hulled
1 small peach - cut up into slices, peach pit removed
1 tablespoon lemon juice
1/4 cup honey
Instructions
Put strawberries and peach slices into a food processor and pulse about 10 times until it's a consistency that is slightly chunky.
Transfer into saucepan, add lemon juice and honey. Bring to a light boil on medium-high heat.
Cook for 10-12 minutes, stirring often so it does not burn. Once it's reached a jam texture, remove from heat and let cool.
Put into jar and store in refrigerator.
Notes
Makes 8 oz of jam.
Brooklyn Farm Girl http://brooklynfarmgirl.com/